about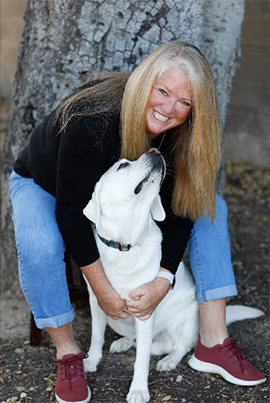 Dayna is passionate about helping others navigate their professional and personal lives with an emphasis on finding balance. With her down-to-earth, kind and caring approach, Dayna is adept at holding space for her clients as they move along their desired paths to their goals. Dayna's integral coaching brings clarity, connection and courage together in an approach that is sustainable and provides a pathway for personal growth and development. In so doing, engaged clients can expect long-term excellence, with an ability to self-correct.
It is important in her work to "meet people where they are" in their development as humans. Dayna helps her clients achieve personal excellence but more importantly, she helps them reconnect with their true essence and develop competence to navigate life in meaningful, purposeful and sustainable ways.
The importance of family and friends are central to her life. As a mother, wife, sister and daughter, she understands the joy and sometimes sticky work of building, maintaining, and navigating a family through transition, challenge, and joy. She believes deeply in defining personal boundaries to enhance our ability to show up authentically in our lives.
She lives with her husband of over 32 years. She has two daughters in their twenties and a circle of lifelong friends who make her a better coach as they have traveled through a myriad of life transitions and celebrations together.
She is careful with her use of technology and prefers human connection, anything handwritten and time in nature. Growing up in California, she spent extensive time in the mountains of the Sierras where, in the winter or the summer, she could be found on the ski slope or on the beautiful waters of Lake Tahoe.
let's have a conversation.
---